Donate Now!
Current Exhibitions
Kwan Ti Hall
The Kwan Ti Hall, formally known as "Ho Sze Shi Memorial Hall", is the main hall of the Main Building of Po Leung Kuk Headquarters. The Hall enshrined the spirit tablet of Kwan Ti, who embodies the value of justice, loyalty, benevolence and courage. Each wall is also decorated with porcelain photos of donors, stone inscriptions, plaques and bronze busts to commemorate the achievements made in the 20th century.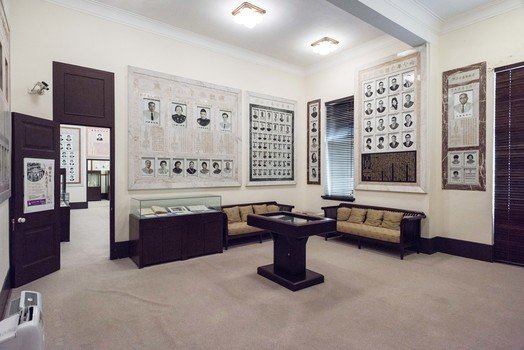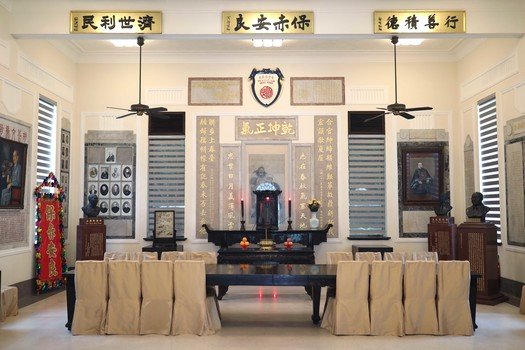 Leslie Kwing-Wai Lam Exhibition Hall
The Leslie Kwing-Wai Lam Exhibition Hall offers both permanent and thematic exhibitions to introduce the history of Po Leung Kuk since 1878 through its collection. The exhibition features the relationship between Po Leung Kuk and the social history of Hong Kong, and inspires its visitors to appreciate the Kuk's role in the history of Hong Kong.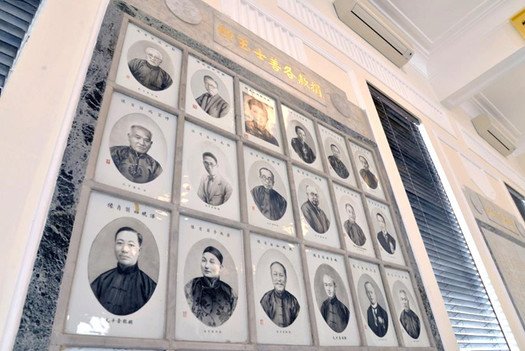 Thematic Exhibition
Established for more than 140 years, Po Leung Kuk, with the support of donors from all spectrums of the society, has rescued countless of innocent women and children. Since the early 20thcentury, Po Leung Kuk has commemorated our donors' achievements through displaying their porcelain photos in the Main Building of the Kuk Headquarters for posterity.
The current thematic exhibition, titled "Everlasting Legacies: Porcelain Photos in Po Leung Kuk" displays porcelains photos of our donors from the early years. Combined with a collection of related exhibits, the dedication of the philanthropists towards Hong Kong society can be vividly experienced.