Donate Now!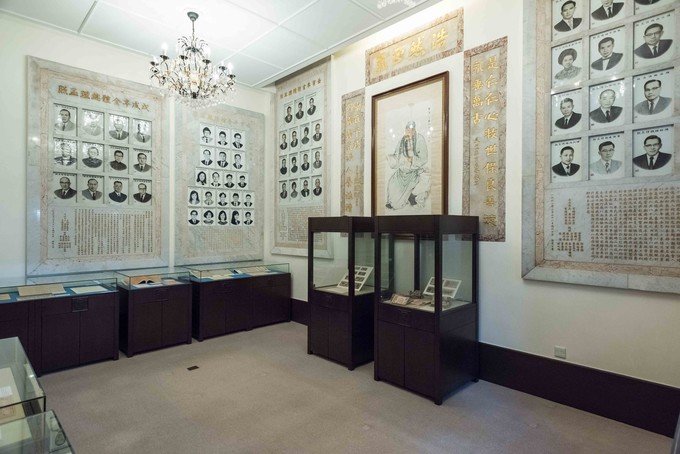 History of a Charity
The Spirit of Hong Kong
Located in the headquarters of Po Leung Kuk in Causeway Bay, Po Leung Kuk Museum is dedicated to the preservation and promotion of the charity's cultural heritage. Through exhibitions, seminars and workshops, the Museum shares its century-long historical episodes to public through precious collections and unveils the Kuk's connection with the Hong Kong society.
Starting from 16 April 2021 (Friday), the Po Leung Kuk Museum will resume normal opening hours (Monday to Saturday 09:30 - 17:30, close on Sundays and Public Holidays). Visitors are required to use the "LeaveHomeSafe" mobile app or register personal information on site.
Please go to our Facebook page for the most updated info.
Vision
We aim to promote appreciation of Po Leung Kuk's

history to reflect its dynamism in evolving with

the changing needs of Hong Kong society. Mission
to Preserve and maintain the Kuk's historical collections
to Learn from our treasures and compile the history of our services
to Knit the community together via century long experiences
and promote the services of the Kuk
Do you know?
Episodes of Po Leung Kuk since the 19th century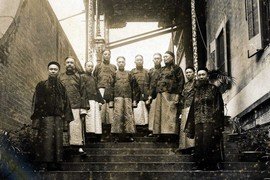 Protecting the Innocent
Po Leung Kuk was originally established as an anti-kidnapping society by Chinese merchants to counter the then prevalent crime of kidnapping of women and children. Gradually, the society also reached out to refugees and victims of domestic abuses, and became one of the earliest social welfare providers for Chinese in the city.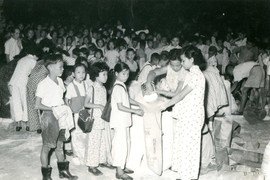 Educating the Youth
In the 1950s, the Kuk noticed the increase of children lacking education and its Board of Directors contributed towards the creation of a free evening school, which brought not only education, but also food relief to children from poor backgrounds.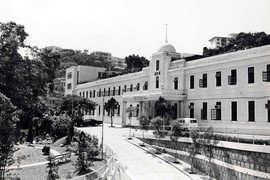 A Living Heritage
The Main Building is the oldest architecture in the Po Leung Kuk headquarters. Built in 1932, it is registered as a Grade 2 Historic Building. Despite its long history, the Main Building continues to serve as the home of the Kuk's children. A museum is also opened in the building to allow visitors to experience its historical atmosphere.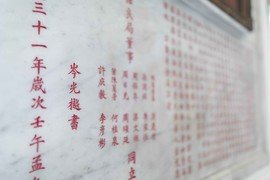 Home for Culture
The headquarters of Po Leung Kuk has preserved stone couplets and inscriptions from the past decades. Composed and written by famous literati from the Qing Dyansty, the commemorative works hold enormous artistic and cultural values.
Our Services
We collect, compile, preserve and conserve the Kuk's cultural treasures to participate in the safeguarding of Hong Kong's history.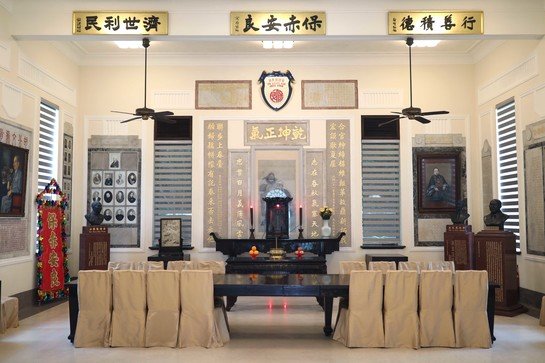 Cultural Exhibition
Admission to the Museum is free. Our permanent exhibition showcases the history and evolution of Po Leung Kuk, with items related to Hong Kong's society on display; Thematic exhibition is hosted regularly with intriguing topics to explore unique history and culture of the Kuk.
Click to learn more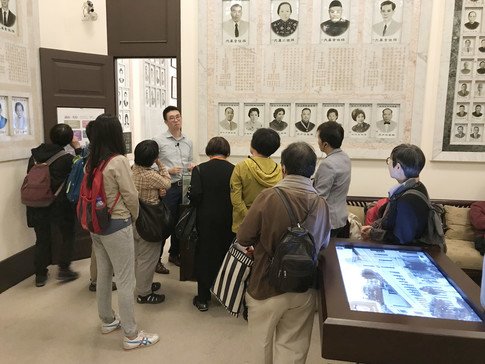 Guided Tours
The Museum welcomes individuals and group to reserve for visit.
Group of 15 people or above can apply for free guided tour service; led by our professional docents, visitors can learn about our history and culture in an interactive manner. Organisations, schools, social service units and cultural groups are welcome to apply.
Click to learn more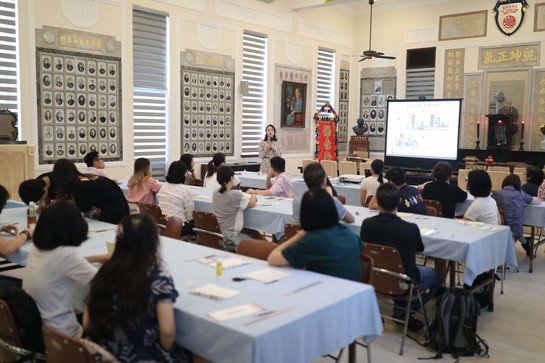 Workshops and Seminars
The Museum regularly organises public workshops on different craftsmanship as an effort to preserve and pass on traditions. Collaborating with different academic societies, historical seminars are held as well to share with the public our archival collections and researches, promoting the appreciation of Hong Kong history and heritage in the society.
Details of our educational programmes are announced on our Facebook page, please follow us there to get information of our latest events.
Join us on Facebook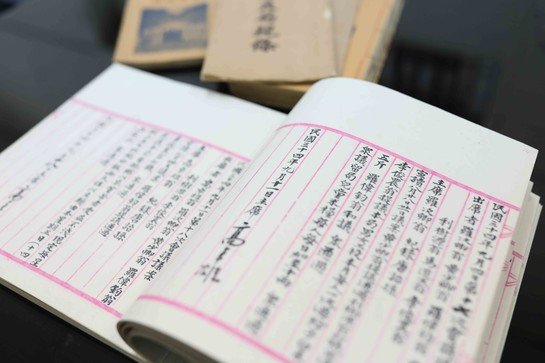 Academic Research
The Museum collects items and documents dated back to the late 19th century since the establishment of Po Leung Kuk, including minutes, statements, photographs, admittance records and annual reports, etc. We welcome application of accessing our archival collections for academic researches or other educational purposes.
Click to learn more
Opening Hours and Address
66 Leighton Road, Causeway Bay, Hong Kong
2277 8484
2895 3935

Close on Sundays and Public Holidays
Monday to Saturday 09:30 - 17:30
Free Admission
Po Leung Kuk Museum Facebook
To Reach Us
After arriving at the headquarters of Po Leung Kuk, please walk along Caroline Hill Road to the intersection with Link Road. Enter through the archway with motorway. The Museum is in the white-coloured Main Building on ground floor.
Suggested Transportation

MTR – Reach Causeway Bay Station and take exit F. Walk along Yun Ping Road to reach Leighton Road.

Bus – 8X, 10, 19, 601, 678, 680 lines reach Leighton Road directly.

Minibus – 39M, 40, 56 reach Leighton Road directly.
No public parking space available