Standing Together with Po Leung Kuk in Benevolence
We cordially invite you to donate in support of the Kuk's various services, to provide timely assistance to those in need:
General Donation: Your donation will be used to support various services of the Kuk
Select Other Donation Items/Programmes to support designated groups
Remarks:
Complete the donation form and send it together with a crossed cheque made payable to "Po Leung Kuk", a bank deposit slip (original copy) or credit card (Visa, MasterCard, American Express, Diners Club) information to Po Leung Kuk, 66 Leighton Road, Causeway Bay, Hong Kong.
Donations of $100 or above are tax-deductible. An official donation receipt will be issued by PLK.
Online Donation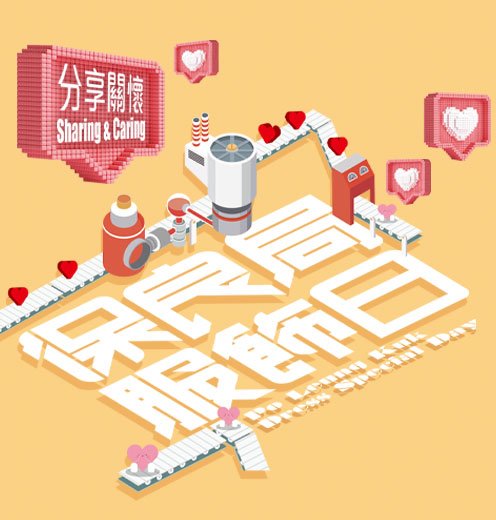 Dress Special Day
Po Leung Kuk has been serving the community for 143 years through providing timely multi-facet services to those in need. To bring more positive energy into the society during this festive season, Po Leung Kuk Dress Special Day, with the theme of sharing and caring this year, aims to encourage participants to care for people around them and create a caring and inclusive society.
Please show your support!
---