Standing Together with Po Leung Kuk in Benevolence
We cordially invite you to donate in support of the Kuk's various services, to provide timely assistance to those in need:
General Donation: Your donation will be used to support various services of the Kuk
Select Other Donation Items/Programmes to support designated groups
Remarks:
Complete the donation form and send it together with a crossed cheque made payable to "Po Leung Kuk", a bank deposit slip (original copy) or credit card (Visa, MasterCard, American Express, Diners Club) information to Po Leung Kuk, 66 Leighton Road, Causeway Bay, Hong Kong.
Donations of $100 or above are tax-deductible. An official donation receipt will be issued by PLK.
Online Donation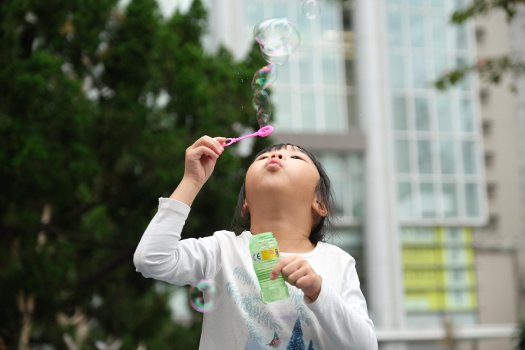 The Kuk takes care of children facing family problems. The children are arranged to live in either the dormitories at the Kuk's Headquarters, or Small Group Homes in public housing estates. Every living unit is called a House. Each House is like a family, in which children are like"brothers" and "sisters" who help one another, and there are "parents" to take care of their needs. The Kuk now has over 30 Houses under its Residential Child Care Services, with 16 to 18 children in each House at the Kuk's Headquarters, and 8 to 9 children per Small Group Home.
Launched in 1961, the child Sponsorship Programme aims to help the Kuk's children experience the concern and love from the community and to promote the message of "Harmonious Family". Through this sponsorship programme, the community will get to know the work of Po Leung Kuk better, as well as to generate revenue to provide and enhance services for families and children.
Child Sponsorship
Sponsor with allocation of child can visit his/her sponsored child(ren) in the Kuk after attending the sponsorship orientation programme.
Sponsor can bring one to two companion(s) on every visit.
Sponsor can indicate the gender & age of whom the child(ren) he / she wishes to be allocated with for our reference.
Sponsorship Commitment: Annual sponsorship fee is HK$1,500 for each child.
House Sponsorship
To be the"Sunny Family Ambassador" / "Sunny Corporation Ambassador"
Sponsor will receive a certificate of appreciation and newsletters on activities of the Houses.
Sponsors can participate in activities related to the Houses organized by the Kuk and meet with the children.
Sponsorship Commitment: HK$1,500 yearly per House for Individual Sponsorship, HK$2,250 yearly per House for Family Sponsorship, HK$7,500 yearly per House for Group / Corporate Sponsorship.
This online form is for donation only. If you would like to join or renew the Child Sponsorship Programme, please download the Po Leung Kuk Child Sponsorship Programme Registration Form.
---