About us
Established in 1878, Po Leung Kuk has now developed into a multi-faceted organization. Under the Kuk's auspices are over 300 service units offering social, education, medical, recreation and cultural services, taking good care of people from all walks of life.
To finance the huge expenses for the provision of the much needed services, the Kuk has to organize a number of fund-raising campaigns every year. The charity raffle cum housing estate fund-raising campaign is one of our major sources of donation. We rely heavily on the support of the community to bring better results for this campaign.
Highlights of the campaign include: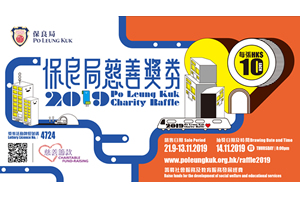 Raffle sale: 21st September — 13th November 2019
The charity raffle sale will be carried out in the Kuk's affiliated schools, PLK service units, and the designated sale counters at MTR stations, shopping malls, private and public housing estates.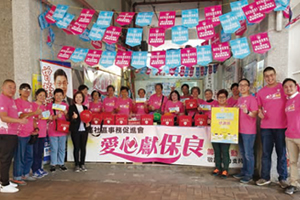 Housing Estate Fund-raising Campaign: 28th September — 20th October 2019
A series of charity sale, shows and events will be organized by various public housing estates and organizations all over Hong Kong.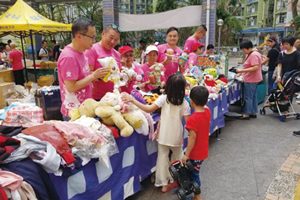 Territory-wide Charity Sale: 13th October 2019
More than a hundred of charity sale booths spreading all over Hong Kong are waiting for you.
Please show your support now!
To know more about Po Leung Kuk, please visit www.poleungkuk.org.hk