Standing Together with Po Leung Kuk in Benevolence
We cordially invite you to donate in support of the Kuk's various services, to provide timely assistance to those in need:
General Donation: Your donation will be used to support various services of the Kuk
Select Other Donation Items/Programmes to support designated groups
Remarks:
Complete the donation form and send it together with a crossed cheque made payable to "Po Leung Kuk", a bank deposit slip (original copy) or credit card (Visa, MasterCard, American Express, Diners Club) information to Po Leung Kuk, 66 Leighton Road, Causeway Bay, Hong Kong.
Donations of $100 or above are tax-deductible. An official donation receipt will be issued by PLK.
Online Donation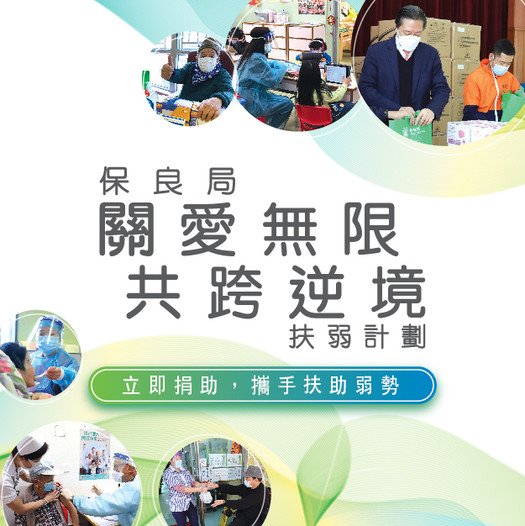 Let's support us, your generous donation can help to provide timely assistance to the affected grassroots people. Every HK$350 you donate will enable a person with low-income, jobless or in need to receive hot meals / food coupons for a week, your donation can also help us to carry out other all-round supporting services.
All administrative expenses of this programme are sponsored by the Kuk's Board of Directors.
---