Standing Together with Po Leung Kuk in Benevolence
We cordially invite you to donate in support of the Kuk's various services, to provide timely assistance to those in need:
General Donation: Your donation will be used to support various services of the Kuk
Select Other Donation Items/Programmes to support designated groups
Remarks:
Complete the donation form and send it together with a crossed cheque made payable to "Po Leung Kuk", a bank deposit slip (original copy) or credit card (Visa, MasterCard, American Express, Diners Club) information to Po Leung Kuk, 66 Leighton Road, Causeway Bay, Hong Kong.
Donations of $100 or above are tax-deductible. An official donation receipt will be issued by PLK.
Online Donation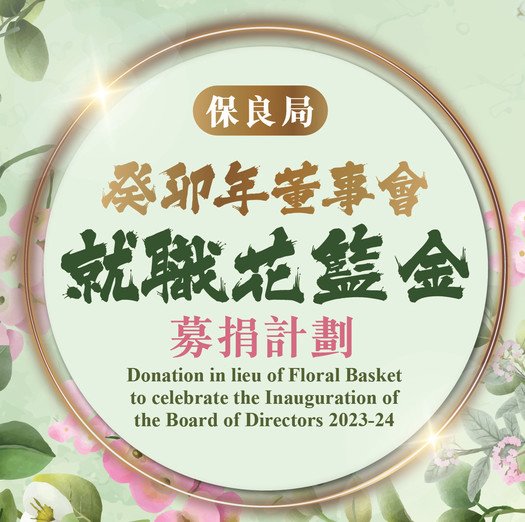 Thank you for partnering with Po Leung Kuk in serving the needy in the community
As one of the largest charities in Hong Kong, Po Leung Kuk is celebrating the 145th anniversary and commits to emulating the remarkable achievements of the predecessors. The Kuk provides a wide range of service in social welfare, education, medical care, recreation and culture through over 300 service units with the yearly service attendance beyond 900,000. In our continuous efforts to support the underprivileged, we need to maintain an extensive social network and is therefore in need of assistance and generous support from donors and corporations. In the challenging year of 2023, the Po Leung Kuk Board of Directors are committed to leading the professional team of staff to deliver quality and enhanced service to the public in an innovative manner so as to address the concerns of low-income families and those in need.
The new Po Leung Kuk Board of Directors will assume office on 1st April, 2023. We would like to solicit your kind support by making donation in lieu of floral baskets as Po Leung Kuk needs to raise huge amount of funds every year. Your donation is essential to support our wide variety of service delivery to the needy.
On behalf of all our beneficiaries, we are very grateful for your kind contribution. Donation in lieu of floral baskets of HK$2,000 or above received on or before 17th April will be acknowledged on newspaper advertisement and Po Leung Kuk website as a token of gratitude.
Po Leung Kuk Board of Director 2023 – 24
---